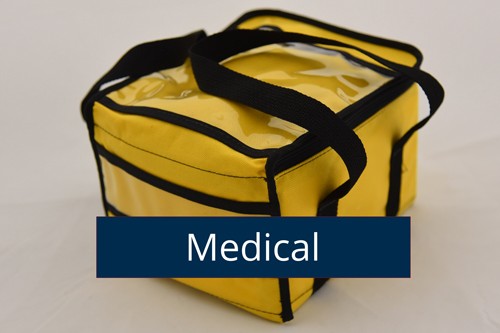 Whether in medical practices, home health settings, hospitals or clinics, the versatile process of sonic welding seams, cuts, slits, trims, tacks, embosses, or cuts and seals simulataneously. With a single pass, it cuts and seals the fabric without creating raw edges or stitch holes - preventing penetration of chemicals, bloodborne pathogens, and particulates as required by OSHA. No needless, threads, bobbins, or need to color match. No toxic glue or solvents. No staples, needle, or thread.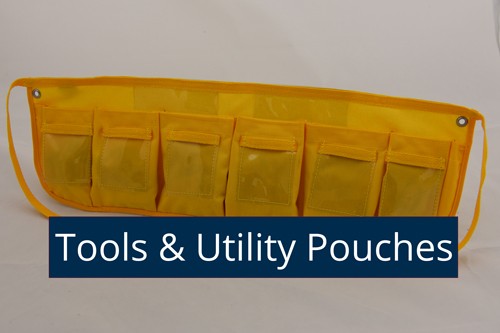 This 2nd Generation of pouches utilizes the same name brand materials as our original pouches along with several new ones. Standard color for J.A.C. Cordura® tool pouches and accessories is dark blue. A wide range of colors and materials are available on special order. Custom identification may be added to many items by means of embroidery or silk screen printing.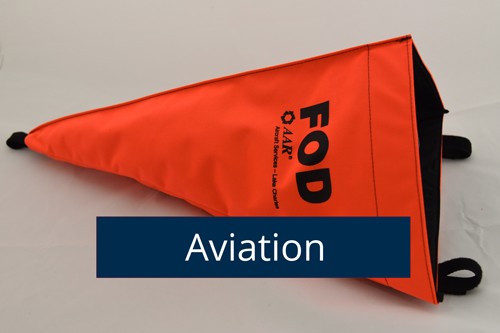 Our FOD Products Keep Everything in Its Proper Place
Just like a surgeon performing a delicate operation, maintenance on aerodynamics requires the same organization, attention to detail and safety. The last thing a surgeon wants to do is suture their patient and realize they've left an instrument inside! The same goes for your line of work. Foreign Object Debris can equal Foreign Object Damage that not only harms the integrity of aircraft components, but can cost millions of dollars in repairs as well as jeopardize lives, jobs and important military missions.
In addition to your standard safety procedures, our complete line of FOD products can help keep you flying safe. Protect lives, jobs and investments from potential damage caused by something as insignificant as a stray bolt.